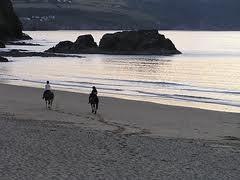 Tivyside Riding Club is affiliated to British Riding Clubs and is based around the Cardigan area of Ceredigion in Wales, and is a member of BRC Area 21.

We have around one hundred members who take part in all Riding Club activities including Area competitions which comprise of Dressage, Show Jumping, Horse Trials and Hunter Trials. We also have social events such as stud visits, dinners and boot sales.

Tivyside has won The BRC National Open Show Jumping Championships and the BRC National Novice Horse Trials Championships and members have won and been placed in the BRC National Dressage, Show Jumping and Horse Trials Championships.

Instructional rallies are held at Dyfed Riding Centre, Cardigan and Starlight Riding Centre, Newcastle Emlyn in the winter and at members premises in the summer.

Tivyside holds a Spring Family Show, Dressage, Show Jumping, Hunter Trials and members Only shows throughout the year.

Tivyside always welcomes new members riding or non riding and juniors from 16 years.

CHAIRMAN
Mrs Muriel Gill, Glyncoed, Penybryn, Cardigan, Pembs. SA43 2RX
Tel: 01239 614592 muriel.gill@btinternet.com

SECRETARY & NEWSLETTER
Mrs Sarah Lewis, Llain Lwyd, Cross Inn, Llandysul, Ceredigion SA44 6LX
Tel: 01545 560813 Email: sarahluxton.21@gmail.com


WEBSITE
Miss Judith Allen, Maes Y Meillion, Aberporth, Cardigan, Ceredigion SA43 2HX
Tel: 01239 810500 Email: jude543@btinternet.com